Welcome to St Bartholomew's
A warm welcome to St Bartholomew's Church, Brighton. The parish serves part of the city centre including the station, part of the London Road and reaching up to London Road Brighton station. We stand within the Anglo-Catholic tradition of the Church of England and are affiliated to the Society under the patronage of St Wilfrid and St Hilda.
The church is open for visiting and private prayer Monday - Friday between 10am and 1pm and Saturday between 10am and 4pm. We look forward to welcoming you.

To check what's happening this week or to look at our calendar for the year please visit our Events page.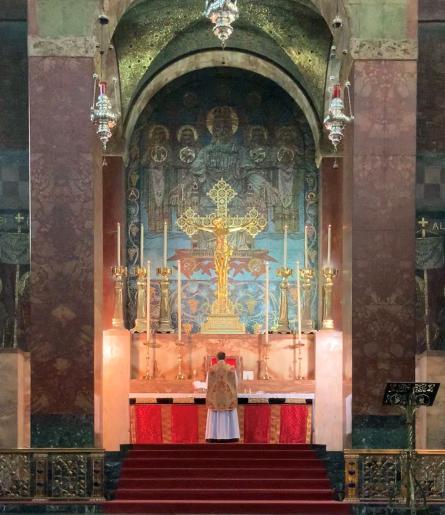 Take a virtual tour of our church
Sign up to our mailing list
Public Worship & Visiting
Sunday: Solemn Mass 10.30am
Click here for our full service schedule.
The church is open for visiting and private prayer
Monday - Friday: 10.00am - 1.00pm
Saturday: 10.00am - 4.00pm