Welcome to St Bartholomew's
A warm welcome to St Bartholomew's Church, Brighton. The parish serves part of the city centre including the station, part of the London Road and reaching up to London Road Brighton station. We stand within the Anglo-Catholic tradition of the Church of England.
The church is visited by many during the week who come in to pray, light candles, have a moment of quiet or admire the beauty of our church. Mass would normally be offered every day with a Family Mass at 9.30am and Solemn High Mass at 11am on Sundays. However, due to Covid-19 our Mass schedule is currently slightly different. Please see below for Mass times.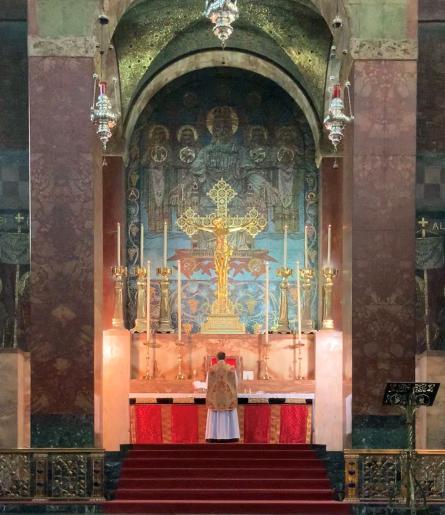 Public Worship
Public worship has resumed at St Bartholomew's in line with the government's guidelines.
Current Mass times are:
Sunday 10.30am
Thursday 10am
Open Church
Church is open for individuals to enter and pray privately at the following times:
Tuesday - Saturday 10am-1pm

All are welcome to call in.
Please observe social distancing and necessary hygiene at all times.
More details are available on our Coronavirus page and in our E-news.
To be kept up to date please sign up for our E-news below.
Sign up to our
email newsletter